GLOBAL FINANCIAL MARINE SERVICES

Global Financial Marine Services provides financial and operational services for the Commercial Marine industry.

We specialize in the management of Fast and Conventional Ferries as well as Blue and Brown water vessels. We provide our services for the sale, purchase and chartering of most all commercial vessel including pleasure yachts.



Global Financial Marine Services provides a "Full Service" Marine Advisory Component:

Services include: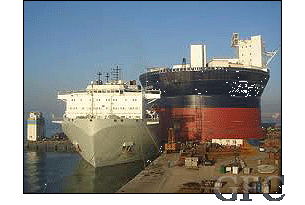 In the event turn-around restructuring is needed, Global Financial Marine Services uses its 25 year marine industry experience worldwide to provide temporary Executive Management teams including President, CEO or CFO to reorganize and restructure the companies operations with the goal of returning the company to profitability or enhancing its current profit position.


Complete crewing and manning for any type vessel from rated captain to deckhand.


Arrange for and negotiate transport ship contracts when the vessel cannot sail on her own bottom.


Assist in all ongoing management of any type vessel both for owners and financial institutions including the disposition of the vessel anywhere in the world.


Provide full ship management and husbandry services for any type vessel temporarily owned by a lending institution or non-marine related entity.



Our competitive advantage includes over 25 years in the International Marine Management business bringing best practices to our clients from around the globe. Our staff has managed on an executive level, marine companies on 6 continents and has held all executive positions. We also have some of the deepest Marine financial/banking expertise in the world having managed well over $5 billion in marine related portfolios over the last 2 ½ decades. We "speak" the lenders language having worked in international marine lending institutions for decades so when we speak to your lender, our words carry weight.

Global Financial Marine Services is the right choice for a small and medium size client due to our on the ground training. We do not manage companies by repeating what a textbook might tell an owner/manager to do. We have unique hands on management experience in numerous companies all around the world, we have held every senior position in international marine lending banks giving us unique insight as to what your financial institutions really need from our clients, and we have extensive contacts offering every possible marine related service required with trusted and respected vendors we have been utilizing in most cases for over 20 years. For the small and medium sized operator/owner, our size allows us to respond to their needs quickly, accurately, and at a fraction of the cost that large international consulting firms charge.

We are experts in the Marine industry as we are one of the few financial firms to have individuals with over 25 years experience each in the marine sector. We have been sought by and have given speeches to many of the largest trade groups and conferences including "Interferry", "International Business Forums" and "Baird" conferences. We are often approached by and have been published in numerous trade magazines in all aspects of the marine business.